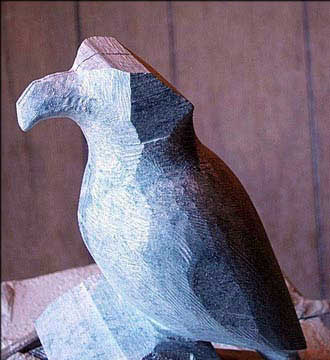 12. I usually form the beak with a 6" round file. Used as an extension of my arm and holding the file at a 45 º angle, the pressure of my shoulder allows me to use it as a knife.
The tip of the beak has a definite hook to it.
Leave enough stone to allow for sanding to the finished shape. Keep in mind that sanding is also a form of carving and shaping.