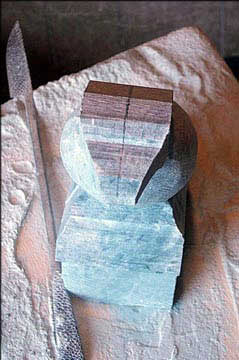 10. To begin create the head and beak, cut the front of the head to create the the planes of the beak and head, as shown in the picture.
Never cut to a the centre line.
Leave enough stone to allow you to file and sand the beak to its finish.